Products
Praise Rollies.com

See what great things people have to say about Rollies.com Click Here
1 Scale

MY Weigh 1 Scale Series
'Beautiful and Functional Glass Top'
These scales feature a unique design with a tempered glass platform, single button on/tare function, and auto power off. dishwasher friendly, and is great for kitchen use!.
The 1Scale 2000 has a max capacity of 2000 grams, and reads on a 1.0 gram standard.
Both model take 4 AAA batteries, which are included.
Includes 1 year warranty.
| | | | |
| --- | --- | --- | --- |
| Price: | BlueBerry! | Cherry! | Lime! |
| US$39.99 | | | |
| | Titanium! | | |
| US$39.99 | | | |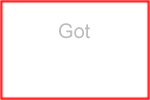 Speciality Pipe

Toke-o-matic

- Available in Black, Gold and Silver

Rollies.com > Pipes > Speciality Pipes
Pre-Rolled Cones

Pre-Rolled Cones

- Why roll your own when you've got pre-rolled cones?

Rollies.com > Papers > Pre-Rolled Cones